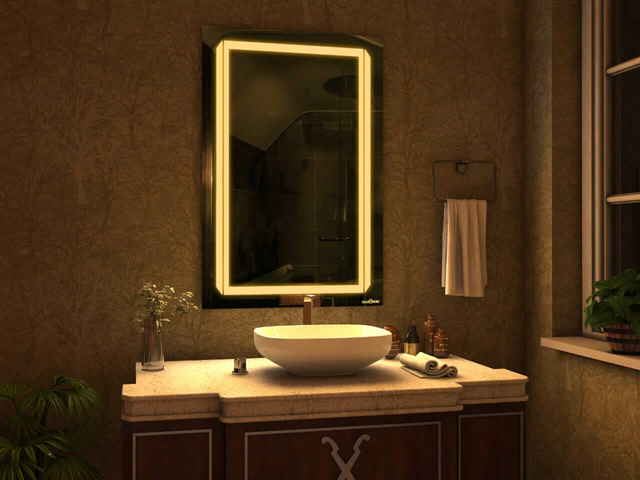 by ALC Studio
Modern Rectangular LED Bathroom Mirror
Discover the beauty of the Modern Rectangular LED Bathroom Mirror! This mirror is powered by three kinds of LED light – White, Natural White, and Warm White – so you can create a picture-perfect setting for your makeup or grooming routine. Choose between different sizes to fit your needs.
With its user-friendly sensors such as Motion, Plug-n-Play, Touch, and Handwave, this product is easy to operate. You can adjust its lighting at any time to optimize your look – just wave your hand across the frame!
Not only that, but this mirror also features a 5 year warranty. So if anything isn't going as planned with your LED Mirror With Extend Frame, we've got you covered. For an all-around amazing experience, be sure to choose the Modern Rectangular LED Bathroom Mirror today!