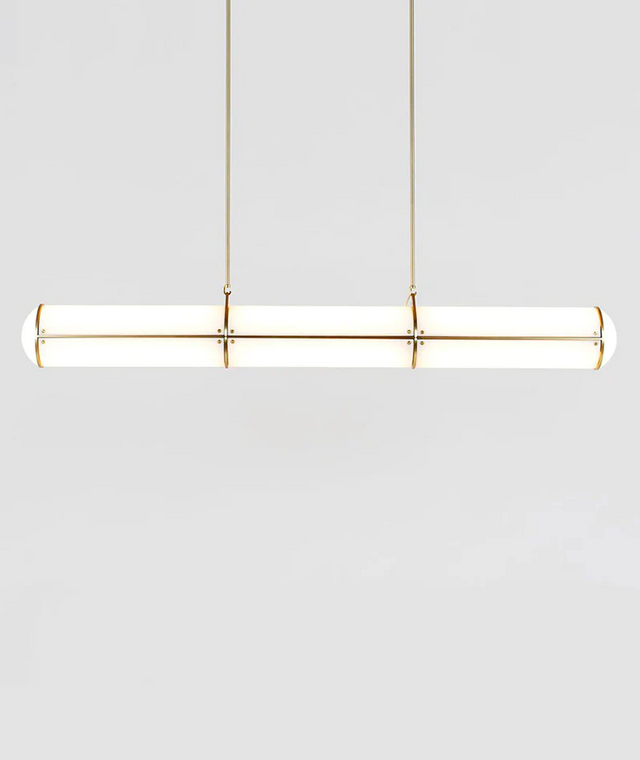 Flod takes inspiration from 1970s Super-graphics, following the trend of architects using large-scale graphic elements to define space after the simplicity of modernism. It is designed in the same spirit, as a way of integrating graphic design into architecture. The cylindrical sections and corner units allow for customisation as an architectural element.
DIMENSIONS :
D90*L1280
MATERIALSS / FINISH :

Iron, Metal, Acrylic / Gold

BULB TYPE :

LED
This Product would require a production time of 4-6 weeks.